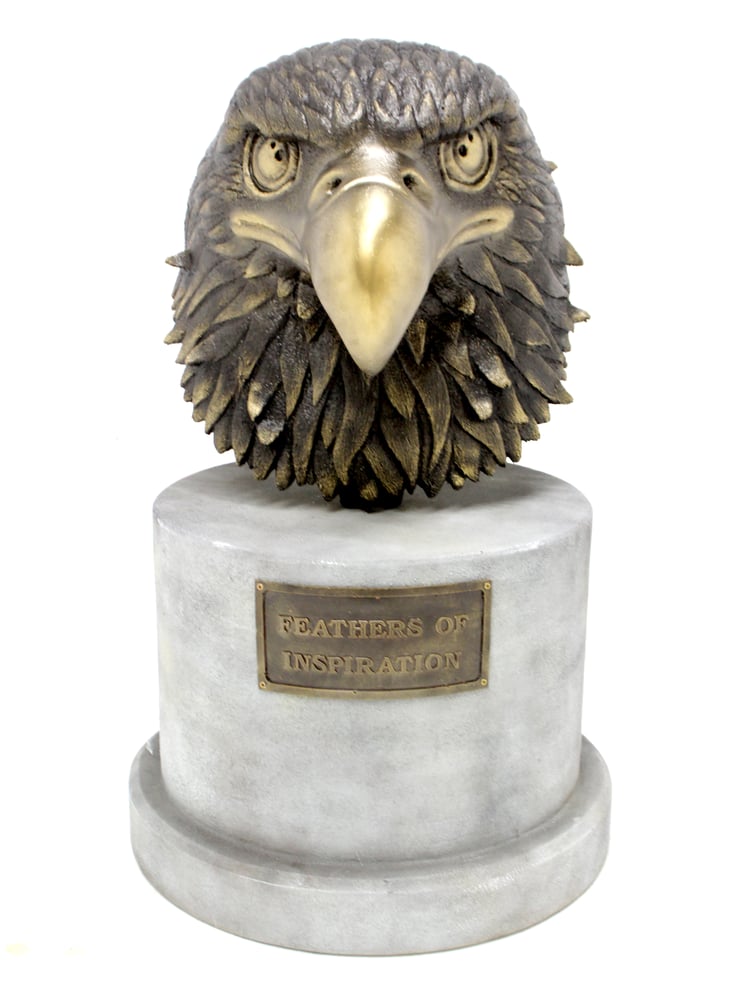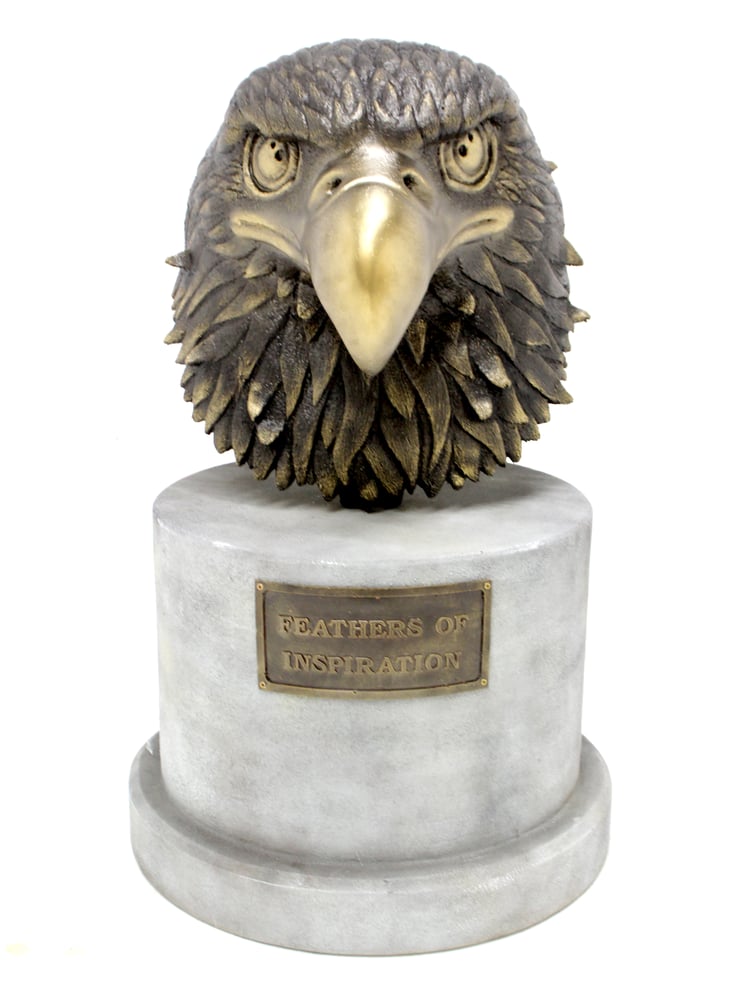 Chris Peacock - Eagle Sculpture
by Chris Peacock
£450.00 / On Sale
One of a kind Eagle head, hand sculpted in Polystyrene, coated in Polyurea and Fibreglass Resin and finished with Faux Bronze effect paint.
Suitable for outdoor use.
Plaque can be personalised prior to posting.
Dimensions: 100cm height x 75cm width approx.
The artist is flexible regarding pricing of his pieces over the sale period. Please message prior to placing your order to discuss pricing options, payment options and shipping / delivery arrangements.
Thank you.